Subtle Technologies, LINK Dance Foundation and Danceworks are proud to present EXPERIMENTS: Where Logic and Emotion Collide as part of the 15th annual Subtle Technologies Festival.
Friday May 25 and Saturday May 26 @ 8pm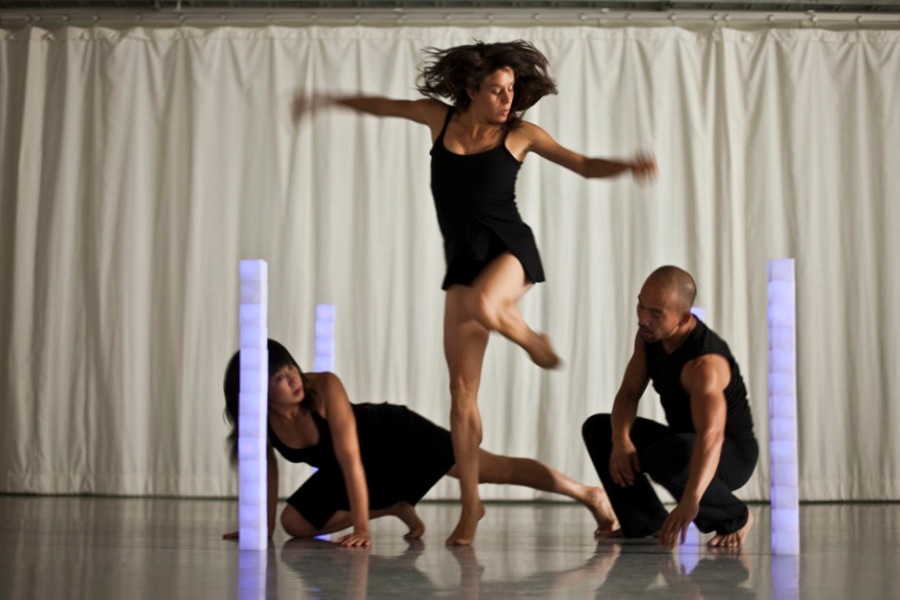 A collaboration between ecologists and dancers, EXPERIMENTS probes the connections between science and art to unveil the creativity, experimentation and intuition employed in both disciplines to understand the world around us. For three years, LINK Dance Artistic Director Gail Lotenberg researched this piece with a group of dancers and renowned ecologists, specializing in the study of non-verbal communication. A world of new ideas comes alive on stage.
Experiments "brings together…art and science … in a show quite unlike anything you've seen before." Georgia Straight, Nov 2010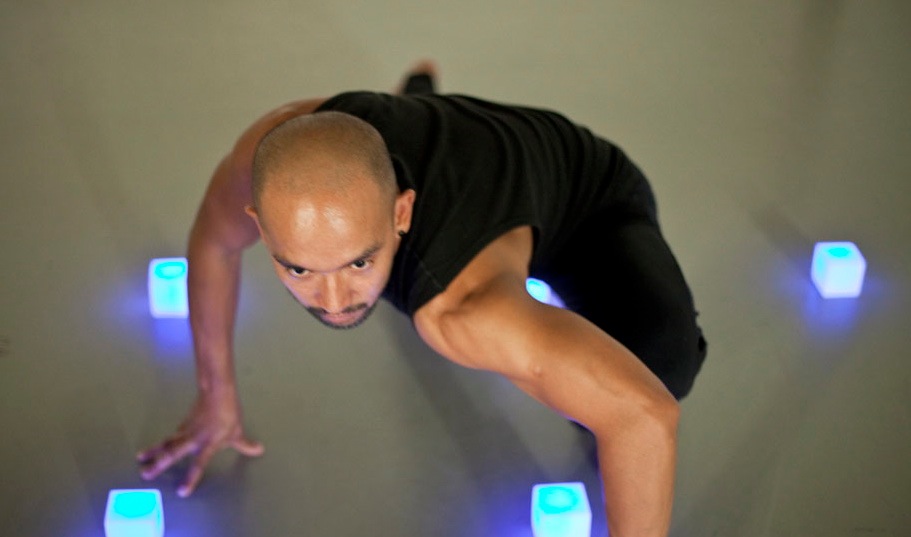 Credits
Starring: Darcy McMurray, Cara Siu & Marvin Vergara
with: Dr. Larry Dill (performing live), and Drs. Lee Gass, Anne Salomon & Mark Winston (in audio/video media)
Concept and Direction by:                     Gail Lotenberg
Choreography by:                                  The Company
Music composed by:                              Jordy Walker (featuring JP Carter on trumpet)
Sound design (for "Approach from Behind" Experiment in Act 1) Assembled by the dancers
Music sampled from:                              Kinobe, Polmo Polpo, Plastikman, Lo-Fi
Projection/New Media design by:           Sammy Chien (Chimerik)
Lighting design by:                                 John Carter
Scenography and costumes by:            Nicola Kozakiewicz
Additional costume production by:         Margaret Jenkins
Rehearsal direction by:                           Sandra Botnen, Ruth McIntosh
Stage/Production Management by:        Maria Alexakis Danysh
Video in the projections filmed by:         Clancy Dennehy, Jamie Griffiths
Post-show Please join us on Friday evening for a talkback starting right after the show.
Thank yous:
To our Toronto partners at Subtle Technologies and DanceWorks, thank you for helping to make this show a success. Also, heartfelt gratitude to our previous scientific collaborators since 2007, including Michelle Paddack, Holly Middleton, Isabelle Cote & Alejandro Frid (who appears in the video in Act 1). To all previous dance collaborators, including Liz Lerman, Chick Snipper, Leigha Wald, Alana Gerecke, Julia Carr, Sara Coffin, Amanda Sheather, Nicole Dupuis, Jennifer Mascall, Paul-Andre Fortier and last but very not least, Kirsten Wiren, thank you for your contributions that have marked this dance in meaningful ways.
Artistic director's note:
EXPERIMENTS embodies a dialogue that has been happening since 2007 between a company of artists and a handful of behavioral ecologists, driven to expand public interest in science. There is no easy narrative to follow in the dance because in the spirit of science and art, EXPERIMENTS aims to ignite the thinking mind rather than offer answers. Watching dance is like a behavioral ecologist or a choreographer observing non-verbal communication through movement: The mind receives stimuli and constructs meaning (an interaction between what actually unfolds in front of the eyes and the stories that play out behind them). This is the process of creating dance and the process of formulating a hypothesis. Now, it's your turn. – Gail Lotenberg
LINK Dance Foundation is a Vancouver-based contemporary dance company that specializes in creating cross-disciplinary productions for stage and site-specific environments. Since 2001, collaborations with scientists, restorative justice advocates, legal scholars, and the public have contributed to the development of our trademark: Productions inspired by dialogue. LINK Dance evolved over a decade by probing ways to spotlight movement as a language for meaningful discourse. The company tours its production extensively throughout Canada, as well as the US and Europe.
Board President                       Shayna Hornstein
Vice-President                          Michel Bisson
Secretary/Treasurer                 Lynne Quarmby
Members-at-large                    Sandra Botnen, Kathryn Thomson, Dean Eyre
Artistic Director                        Gail Lotenberg
Administrative Manager           Kaare Long (a-Cue Consulting)
Images: Peter Eastwood
LINK Dance Foundation thanks their sponsors for supporting EXPERIMENTS: